When Virginia came to LSSVI in 2017, she was struggling with anxiety and hopelessness from a tragic incident that left her blind in her left eye. All she wanted was a place where she could safely rebuild her life and learn to cope with blindness. Knowing she was not yet in a state of mind to be employed full-time, she feared becoming homeless. Inside, she dealt with frustrations and adjusting to her new way of being. She was "learning to move my body" and "finding my footing down the steps, not knowing where my foot would land."
A few months after settling in her apartment, she began to think of things she could do to move on from the despair she felt. She wondered how she could use her nonprofit experience, especially on the heels of the 2017 hurricanes. She imagined what it would be like if the town of Frederiksted, a town she loved and grew up in, could be transformed back into the clean and welcoming town she remembered — where children played in the streets. What if it becomes the "art Capital of the Caribbean?" she wondered out loud. It was there that Clean Sweep Frederiksted was born. It seemed like the universe conspired to connect her ideas and bring them to reality. She created flyers and spoke with everyone she could — inviting them to show up to a cleanup event on the last Saturday of October.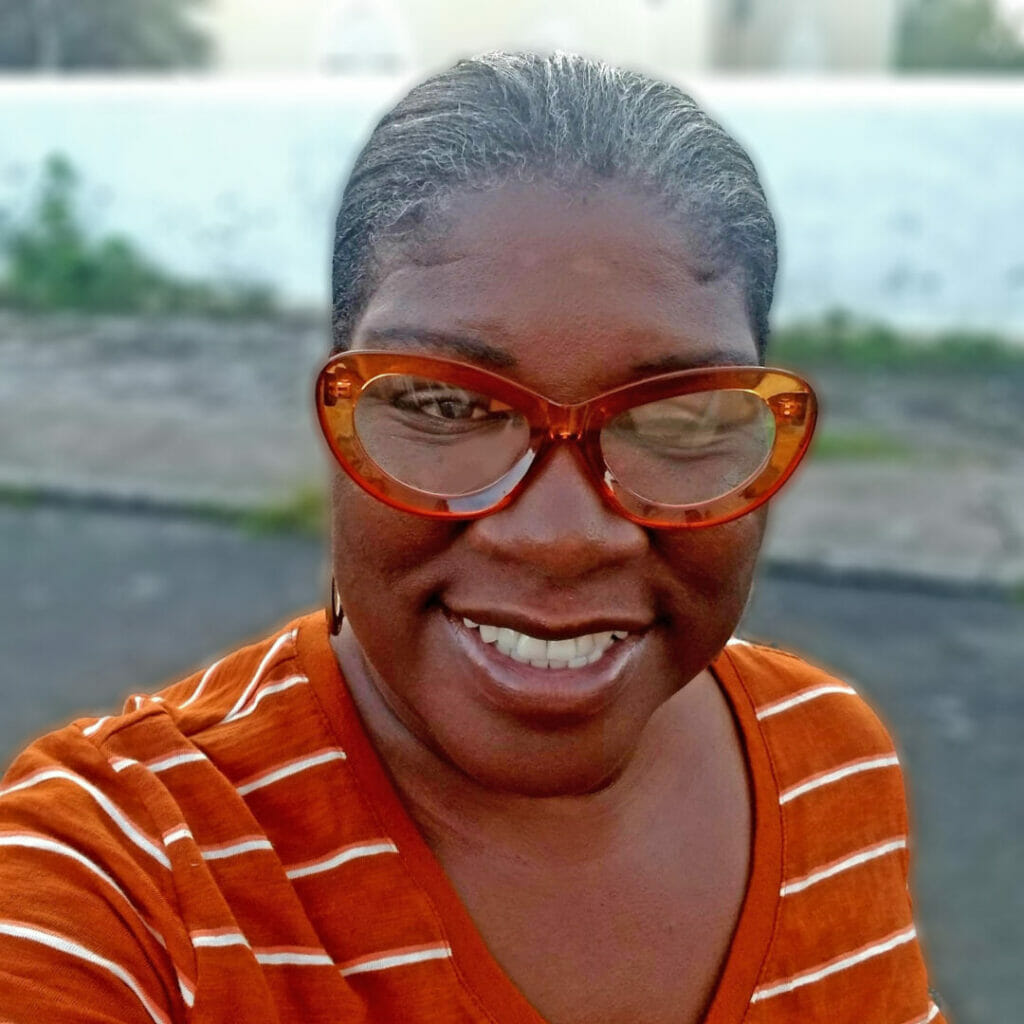 My home is quiet, there is respect among my neighbors, it is secure and it makes me feel grounded.

Virginia
To her surprise, 260 people showed up. She knew then that a revitalized Frederiksted could take root, and believed that cleaning the town was a catalyst "to allow people to see things differently." Her efforts at Clean Sweep Frederiksted did not go unnoticed. Shortly after she began, someone introduced her to the PangeaSeed Foundation, an international non-profit organization working on environmental issues to conserve Earth's oceans. Together, they developed a public art project to raise awareness of the dying coral reefs crisis. The project rolled out in December 2019, and it did not disappoint. The 14 artworks created brought abundant beauty to the island through the uniqueness of each art piece. Asked which of them is her favorite, Virginia pointed to the mural at Claude O Markoe Elementary School on St. Croix, her alma mater. The piece is infused with the VI culture and history, and it elevates the beauty of the school as one approaches the main entrance.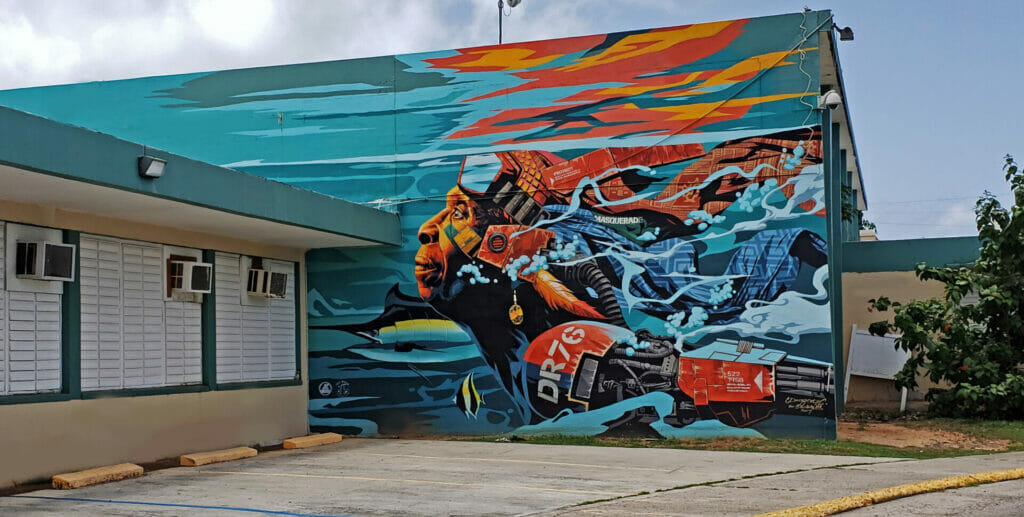 Virginia continues to work on projects to make the Virgin Islands community better. She says, "my home is quiet, there is respect among my neighbors, it is secure and it makes me feel grounded." You gave Virginia the space she needed to thrive — a safe space that offers her the peace of mind she needs to develop her ideas.

Your gifts give her and so many others support that elevates them and nurtures them through their challenges so they can heal. Providing affordable, low-income housing and supportive services to individuals with disabilities helps to ease their stress, feelings of hopelessness, and despair. As we celebrate 30 years since the enactment of the Americans with Disabilities Act, we honor your commitment to ensuring that our residents have equal opportunities to be healthy, happy, and at home.