In 1904, Crown Princess Louise of Denmark founded the West Indian Committee for Child Care and sent two deaconesses to St. Croix to help combat the high infant mortality rate on the island. By 1917, there were three facilities: a Queen Louise Home for Children in both Frederiksted and Christiansted, and the Ebenezer Orphanage for Girls in Frederiksted. When the United States purchased the Danish West Indies in 1917, control of the three orphanages was transferred to the Lutheran Church in America, and in 1960 to the Lutheran Welfare Society. In 1967, control and ownership of Queen Louise Home was conveyed to a local board of directors and became Lutheran Social Services of the Virgin Islands (LSSVI).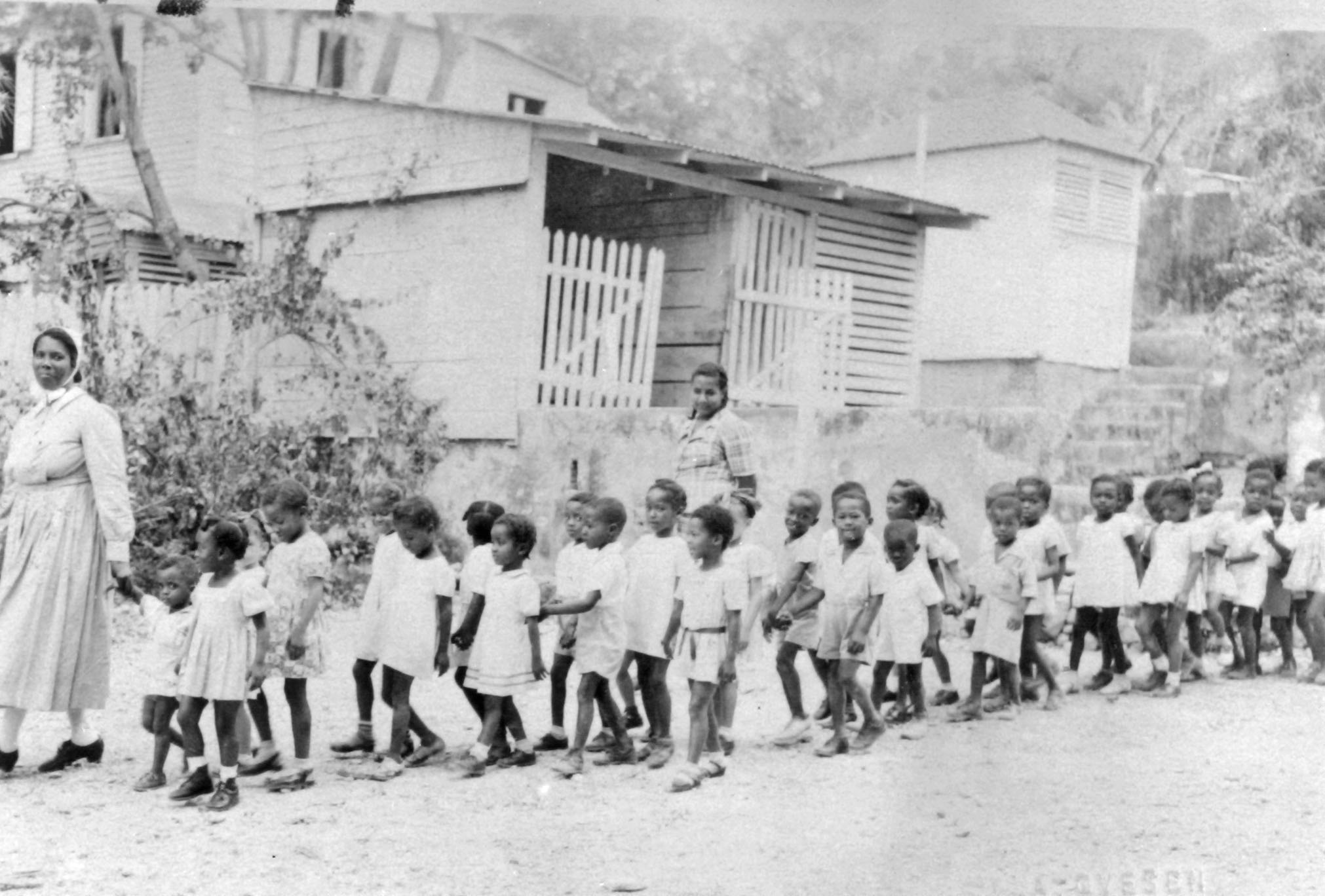 LSSVI broadened its services during the 1980s and 1990s to include affordable housing for low-income elders and for adults with disabilities, 24-hour residential care for adults with disabilities, and life skills training to help adults with disabilities learn to live more independently. In 2003, LSSVI opened the first Early Head Start Program in the U. S. Virgin Islands which continues to serve infants and toddlers, and pregnant women from at-risk families.
Guided by its motto "by love, serve one another" Lutheran Social Services of the V.I., now the largest social service agency in the Virgin Islands, enters its second century committed to its mission of Christian love and service.
To learn more about Lutheran Social Services of the VI, you can order a copy of the agency's history, "It All Began with Children: The First Century of Queen Louise Home for Children and Lutheran Social Services."